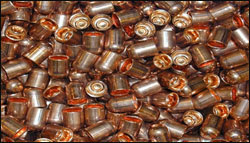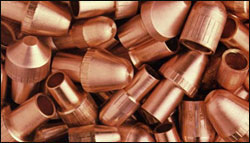 COST ADVANTAGES OF CuCrZr MATERIAL
CuCrZr material is best suited material of spot welding caps for both coated & non-coated sheets. The additional cost advantages of our (CuCrZr) Cap, Tip and Shank and Adaptor:-
• RWMA – class 1 copper chromium zirconium (CuCrZr), Conductivity 85% and Hardness 83B.
• Does not stick on Zr coated materials because the lower welding current and pressure used melt less of the Zr and thus reduce the diffusion of the Zr into the Cu.
• Reducing the current by 15 - 20%, which is a big saving of energy & power consumption.
• Reducing weld force by which weld splatters are minimized.
• Reducing dressing time to more than half that also if necessary, as the cap tip surface
does not allow formation of any contamination like brass coating / carbon.
• Reduce cap changing downtime.
• Better weld quality.
• Increasing Kickless & Aid Cable life.
These above factors ultimately results into more productivity.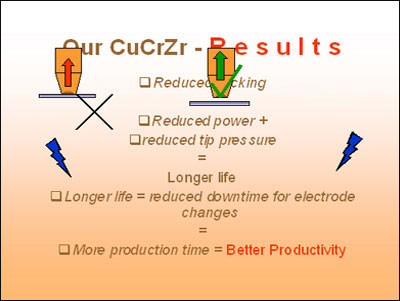 Weld Gun Arm, Shank, Electrode, Cap & Tip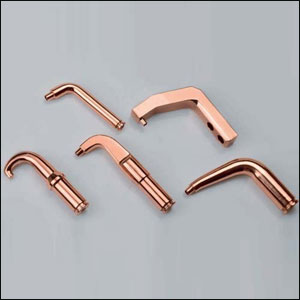 Our pursuit of perseverance to register ourselves amidst the elite companies in this domain encourages us to manufacture and supply a commendable range of Weld Gun Arm. These have minimum rockwell hardness of 90B and a minimum electrical conductivity of 45% IACS. Offered products are made available in scores of designs and sizes to meet the diverse needs of the clients. Manufactured at our production unit, the offered products are properly tested before delivering to clients.
Features:
Rugged design
Durability
Excellent strength

We are the top manufacturers and suppliers of a supreme quality range of Electrodes Caps, Electrodes Components, Gun Arms And Holders, Seam Welding Wheels, Holders For Stationary Welding Machine, Jumper And Kickless Cables, Electrical Shunts and many more. These products are manufactured by our skilled professionals using the finest grade raw material, which is procured from trustworthy vendors of the industry.
Further, these components are widely treasured by our clients due to their features like high durability, dimensional accuracy, robust construction, excellent strength and fine finish. The offered components are available in different specifications and can also be customized as per the diverse requirements of our esteemed customers.
Fabricated electrode arms are manufactured for electrode sizes of Ø 100-800mm for UHP-furnaces, AC-electric arc furnaces, DC-electric arc furnaces and ladle furnaces.
Fabricated electrode arms are manufactured for electrode sizes of Ø 100-800mm>Due to their outstanding design and optimal materials, our electrode arms deliver lower electric operating costs, low graphite consumption, higher process speed, easy handling, optimal symmetry and maximum efficiency.
Current Conducting Copper/Steel Electrode Arms
Current conducting electrode arms are a melt shop proven design that provide efficient cooling as well as reduced electrical loss. The utilization of the copper clad (copper & steel) arms combines the high strength of steel with the high conductivity and current carrying ability of copper.
Typical Copper Grades and Copper Alloys
C11000, Electrolytic Tough Pitch Copper (ETP)
C10100 and C10200, Oxygen Free Coppers (OFHC)
Advantages of Copper/Steel Electrode Arms
For Ø 100-800 mm sized electrodes
Low operating costs
Minimal shutdown times
Easy handling
Optimum symmetry
Highest efficiency level
Current Conducting Aluminum Electrode Arms
Lighter aluminum current conducting electrode arms are available if less stress for the mechanical system is required. The weight advantage of aluminum electrode arms are optimal for modernization of existing furnaces, with less need for changing peripheral structural components.
Advantages of Aluminum Electrode Arms
For Ø 100-800 mm sized electrodes
Weight saving of 30%
Low electrical resistance
Better control dynamics
Easier maintenance
Better regulating performance
Conventional Steel Electrode Arms
Steel arm fabrication with insulated copper bus tubes.
Electrode Arm Specifications and Features
Spare part components are exchangeable – copper/steel to aluminum
Electrode arms designed for 2 electrode sizes
Easy clamping system
Clamping force measuring device [patent EP03794958.3-2122]
Optimized cooling water flow according to customer request
Individual temperature monitoring of single components possible
Electrode guidance device
Spray ring with heat protection shield and ceramic coating
Blow–off device for contact service
Transport hook (for aluminum only)
Easy fastening system to column
Life time optimized contact jaw [patent PCT/EP2005/000732)
Easily changeable cable sword